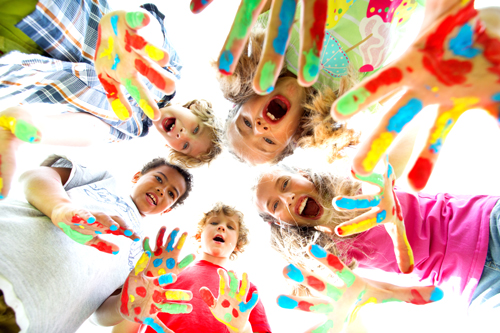 Dianne Webber - Professional Childcare Provider / Childminder
My name is Dianne, I am a mother of three.
I have worked in education for over 20 years. Working across different learning environments has made my experience as a childminder extremely solid allowing me to contribute my knowledge and experience to the learning and development of babies and young children. This is done by relating positively to children's individual needs while working closely with their parents.
I have helped to contribute to children's development by assessing their progress and supporting their individual needs which contributes to updating data tracking, evaluation and planning to meet their needs whilst keeping in line with the national curriculum.
---
Why Choose Me?
Full liability insurance
Experience working with ASD
Over 20 years experience
Honest and affordable rates
Experience in Nursery & Primary Schools
What makes me special?
I have 6 years of working with autism children in the early years foundation stage, key stage 1 and key stage 2.
I have experience supporting children Speech and Language Therapy (SALT) through intervention with bi-Lingual children.
I am a qualified early year's educator who is a highly motivated and hardworking individual, I have recently completed a degree in Early Childhood Studies that I have gained whilst working in a primary School and attending university.
I am flexible which allows me to be adaptable to the needs of all children and their families.
I also promote healthy eating for children both inside the setting and at home. By supporting children and working in partnership with parents and young children in the early stage of their life will help them learn to enjoy healthy food.
My role and duty of care responsibilities are to provide a range of challenging and enjoyable activities and give great opportunities for each child to learn and develop to their full potential, taking into account age and stage of development, gender, ethnicity, religion, home language, and ability.
I have a wide selection of age appropriate toys that children are able to use in free - flow activities or organised tasks.